Stonetail M-1948 Fishtail Parka
This is a beautiful reproduction of the ultimate mod parka, the M-1948 fishtail parka. We've gone all out here to reproduce the M-1948 fishtail parka and no expense has been spared. Unfortunately, reproducing the M48 parka has cost a small fortune so the retail price isn't as low as we would have liked. However, our aim as always been to produce the best quality mod parka out there and not the cheapest :)
Exclusive To Us | Stonetail M48 Parka cannot be purchased anywhere else apart from our websites.
The M-1948 parka is the ultimate mod parka and the holy grail in our world. Even back in the 1960's they were rare and the most desirable parka for the coolest of mods.
Ladies and Gentleman we present the
Stonetail M-1948 Fishtail Parka.......
Faux Fur Stonetail M-1948 Parka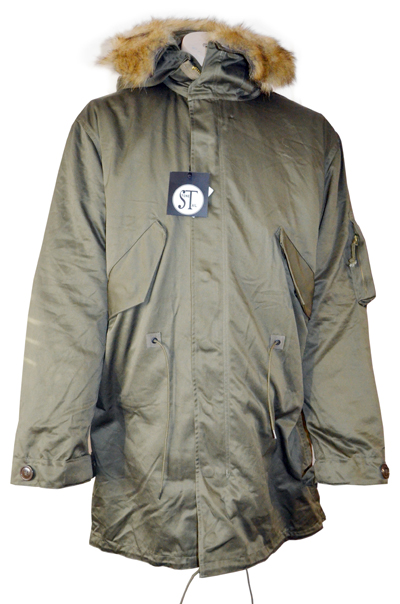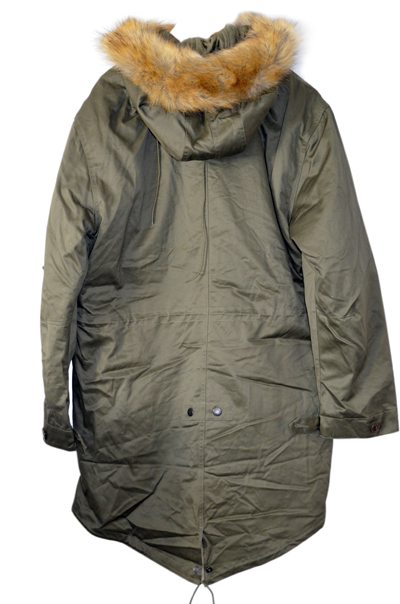 Raccoon Fur Stonetail M-1948 Parka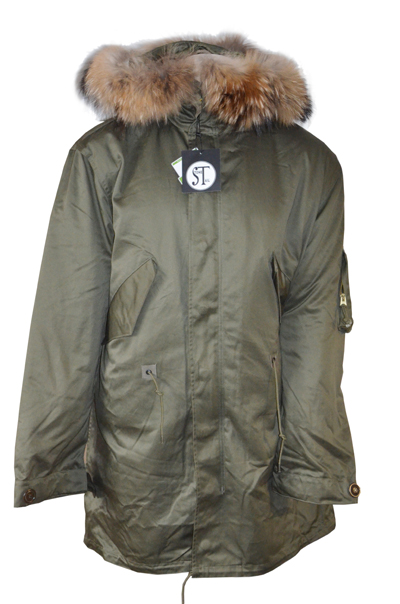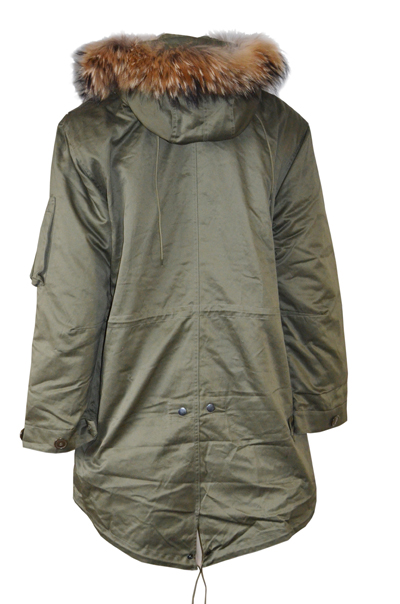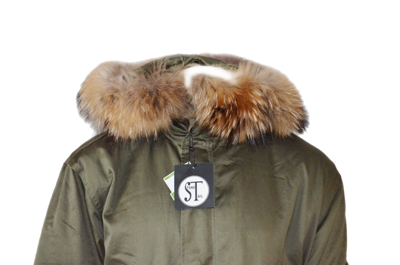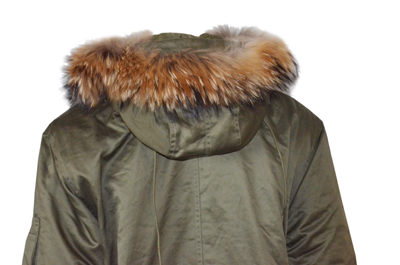 Wolverine Fur Stonetail M-1948 Parka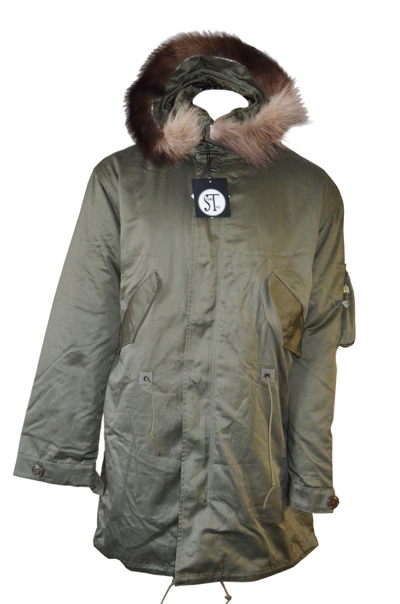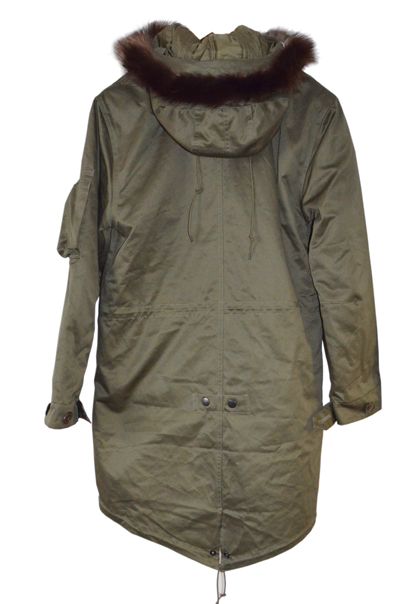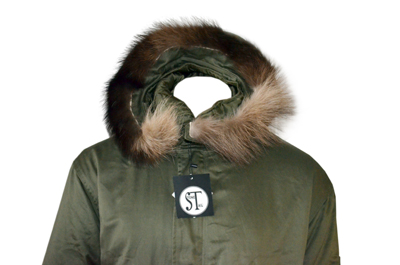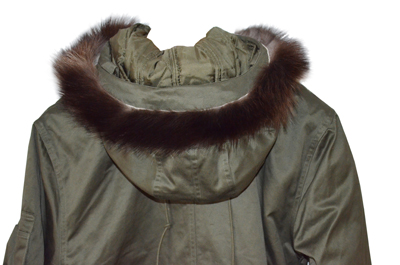 Stonetail M-1948 Quilted Mulbery Silk Detachable Liner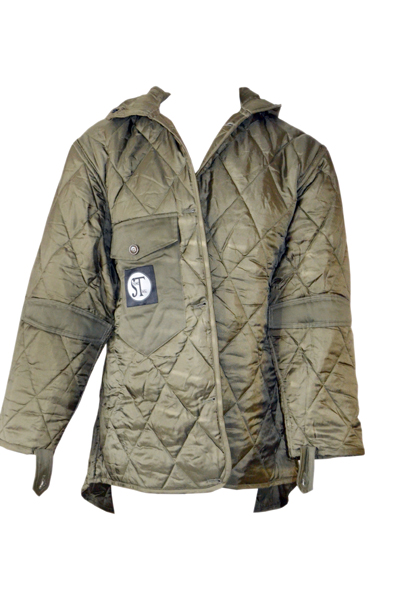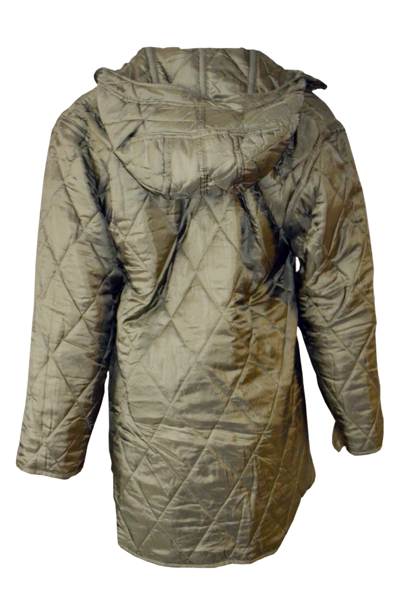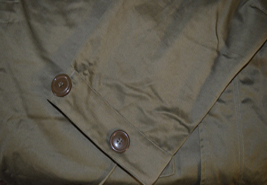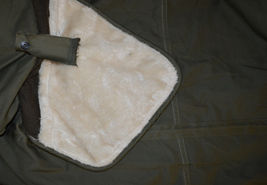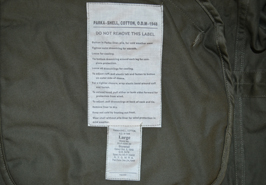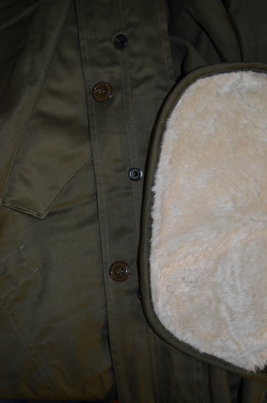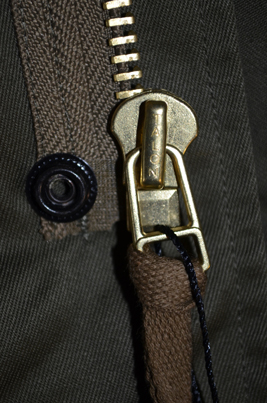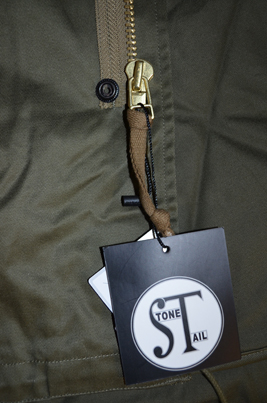 Price And Hood Options
There are 3 hood trim options to choose from:
Faux Fur £345 - A very nice faux fur trim as shown in photo's above.
Raccoon Fur £425 - For those who prefer real fur that looks the part.
Wolverine Fur £545 - Limited Availability | Not shown on the payment buttons. Please contact us if you require this fur hood option. Wolverine fur feels a little like wire compared to the softness of raccoon fur. We stay true to original M48's by using a thin strip which does not give the big fur look. The Wolverine fur option is for the purists and collectors out there after the true M48 parka look.
As per original M48 parka's. Wolverine fur was used by the U.S. Army when producing these fishtail parka's back in 1948/49. The fur is rare and very expensive. A single pelt can cost from £400 to £800. Frost will not form on wolverine fur, hence it's desirability and the reason why wolverine fur was used by the U.S. Army.
Stonetail M-1948 Parka Specification
Material | We have had the cotton sateen material specially made for us and then Teflon coated. The material is spot on and identical to original M48 parka's.
Buttons | The buttons have been reproduced so that they are identical to M48 parka's.
Cuffs | Double cuff fastening as per original M48 parka's.
Pockets | Inner wool-lined and outer faux fur lined for extra warmth.
Zips | Brass zips directly sourced from Talon so that they are true to the originals.
M48 Detachable Quilted Liner | Mulberry Silk
We have based the detachable liner on a rare Japanese quilted silk M48 liner that was produced in 1950. It is a thing of beauty. The U.S. occupied Japan after WW2, hence parka coats were produced in Japan to help with the Korean War. The detachable silk liners are a thing of beauty and ooze quality.
Labels | Exactly reproduced with our brand Stonetail shown.
Great Britain
Tracked & Insured Delivery £8
European Union
Tracked & Insured Delivery £20
Worldwide
Tracked & Insured Delivery £60
Sent Via FedEx For Fast Secure Delivery
Stonetail M-1948 Parka Sizing Chart
We've based these M48 parka's on normal sizing so if you are normally a large on the High Street then size large should be ordered. You take your chest measurement and then add on 15 to 20 cm's to find the correct sized parka. Specific measurements shown below.
| | | | |
| --- | --- | --- | --- |
| Size (In Cm's) | Chest | Length, Collar to end of fishtail | Arm, Shoulder seam to end of cuff |
| Small | 107 | 100 | 64 |
| Medium | 117 | 102 | 65 |
| Large | 127 | 104 | 66 |
| X Large | 137 | 106 | 67 |